Filmmaking career
Varda liked photography but was interested in moving into film. After spending a few days filming the small French fishing town of La Pointe Courte for a terminally ill friend who could no longer visit on his own, Varda decided to shoot a feature film of her own.
She said she wrote her first screenplay "just the way a person writes his first book. When I'd finished writing it, I thought to myself: 'I'd like to shoot that script,' and so some friends and I formed a cooperative to make it."
La Pointe Courte was shot in a small fishing village in the south of France, and tells two stories concurrently, the themes never intermingling: the struggle of the fishermen against the economic domination of the big combines, and the story of a young man from the village who comes home with his Parisian wife in an attempt to save his marriage.
To further her interest in character abstraction, Varda used two professional actors, Silvia Monfort and Philippe Noiret, combined with the residents of La Pointe Courte, to provide a realistic element that lends itself to a documentary aesthetic inspired by neorealism. Varda continued to use this combination of fictional and documentary elements in her films.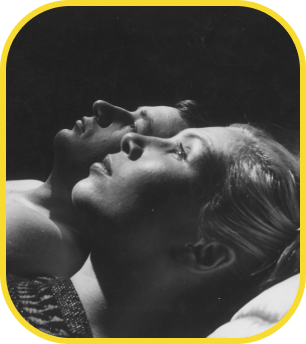 The film was immediately praised by Cahiers du Cinéma
There is a total freedom to the style, which produces the impression, so rare in the cinema, that we are in the presence of a work that obeys only the dreams and desires of its auteur with no other external obligations.
An experimental work, ambitious, honest and intelligent.
But the film was a financial failure, and Varda made only short films for the next seven years.
With the feature Varda took her place among the New Wave directors who had recently made such a splash. The film, divided into chapters using Tarot cards, which symbolise fate, observes two hours in the life of a pop singer as she waits for the medical verdict on whether she is to live or die. Every trivial incident takes on a new significance for her, and Paris is seen as if for the last (or first) time.
On a deeper level, Cléo from 5 to 7 confronts the traditionally objectified woman by giving Cléo her own vision. She cannot be constructed through the gaze of others, which is often represented through a motif of reflections and Cleo's ability to strip her body of "to-be-looked-at" attributes. The film mixes documentary and fiction, as had La Pointe Courte.